Are you a good candidate for eyelid surgery?
Male candidates for blepharoplasty are in general good health and want to improve the appearance of their eyelids. Remember, though, that eyelid surgery is not a facelift or a brow lift, although it is often possible to combine those procedures with blepharoplasty.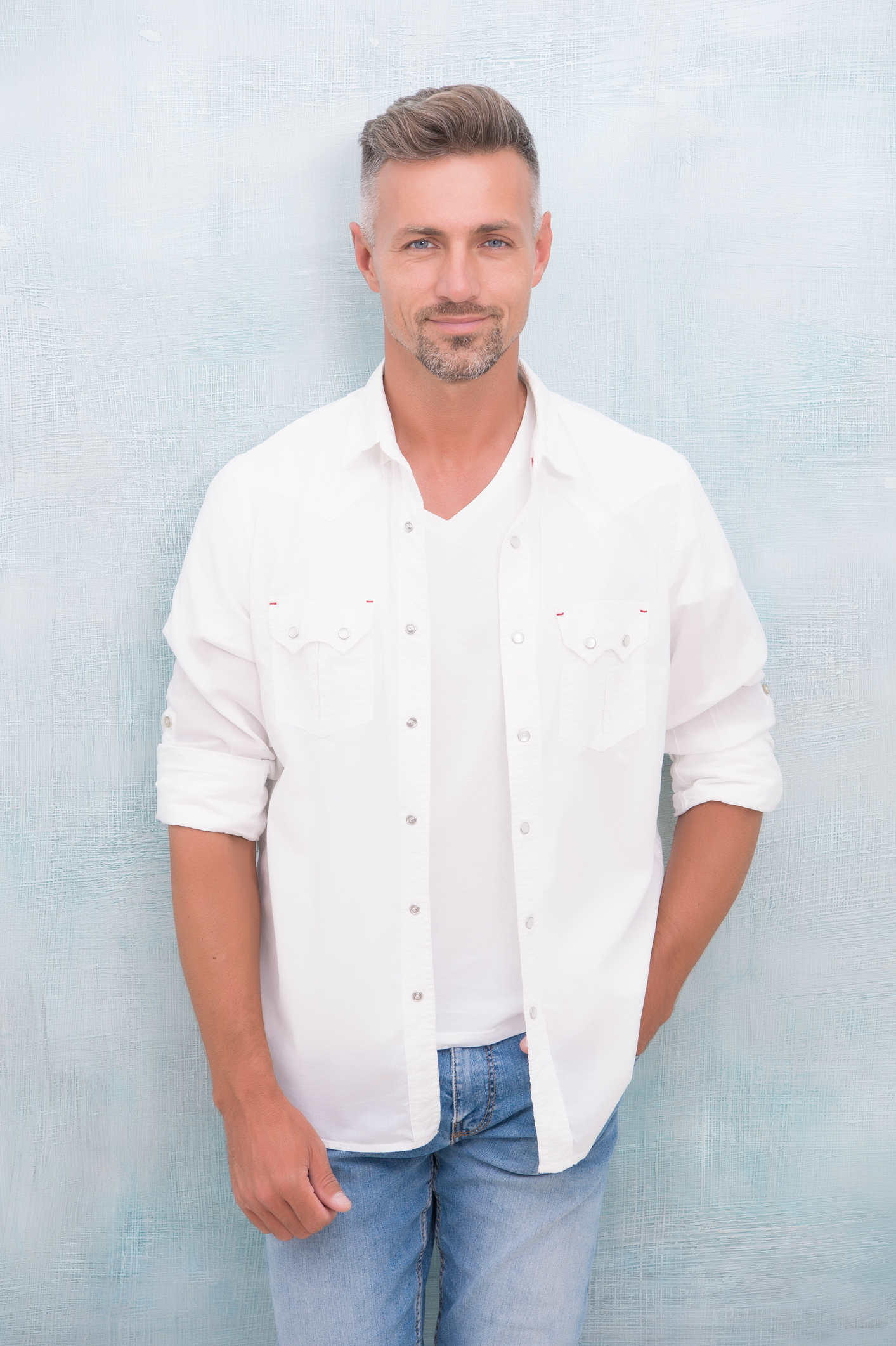 Risks and side effects
Cosmetic eyelid surgery is considered very safe. But like all surgeries, it carries risks including infection, bleeding, scarring, complications from anesthesia, and allergic reactions to medication and surgical materials. Additional risks specific to blepharoplasty are dry eyes, vision impairment, and eyelid mispositioning.
Blepharoplasty Costs
---
Costs will vary depending on the extent of your procedure. If your blepharoplasty is performed for purely cosmetic reasons, your insurance will not pay for it. But if your surgery is done at least in part to improve your vision, your doctor will work with you to properly file inquiries and claims with your insurer.
Before your surgery
---
Partnering with the right cosmetic surgeon, more than any other factor, will determine your satisfaction with your eyelid surgery. Insist on a board-certified surgeon, and don't hesitate to ask the doctor to show you "before and after" pictures of previous blepharoplasty patients.
Before scheduling your procedure, your doctor will carefully review your medical history. Some basic pre-surgical lab tests will be performed, and you will be directed to suspend use of any supplements or medications (like aspirin) that can promote bleeding. If you smoke, you'll need to stop for at least a few weeks before and after your surgery.
Surgery on your upper eyelid (upper blepharoplasty)
---
Upper eyelid droop can be addressed through an incision made within the natural crease of your upper eyelid. That allows your surgeon to reposition fat deposits and/or remove excess skin. Sometimes the hooded look to your eye is because of a low eyebrow. In that case, the solution may be a brow lift rather than eyelid surgery.
Surgery on your lower eyelid (lower blepharoplasty)
---
A bulging lower eyelid can make you look tired and old. Some patients say they have always looked that way, so the problem may be at least partially hereditary.Using an incision made just below the lower lash line, your surgeon can remove or redistribute fat and modify muscles to correct that lower lid "bagginess." Excess skin can also be removed.
Your skin can sometimes also be tightened with laser skin resurfacing or a chemical peel. Eyelid surgery is typically performed in an outpatient facility. Your surgeon will inject a numbing agent into your eyelids and probably give you intravenous medication to relax you.You should be able to go home later that same day!
Blepharoplasty Recovery
---
You will have some bruising for up to ten days and some swelling for as long as two weeks. You may temporarily have light sensitivity and some eyelid numbness. Your doctor will prescribe pain medication as needed and appropriate.
Ice packs will be your best friend for a couple of days. Avoid strenuous activity for at least a week. If you wear contacts, you'll need to go without them for a period specified by your doctor. Wear dark-tinted sunglasses to protect your eyes. Your doctor will remove any post-surgical stitches when you are sufficiently healed.
Results
---
It will take up to two months for your final results to be apparent. Your incisions will continue to fade and heal and will become unnoticeable within a year. Eyelid surgery has a very high patient satisfaction rate. While results can last a lifetime, you have the option of pursuing additional surgery at some future point.
Schedule your consultation for Blepharoplasty in Boca Raton today!
---
At Michael Horn Plastic Surgery & Med Spa, skill meets passion. Our blepharoplasty experts truly care about your life and your results, and it shows in each procedure we do. Schedule a consultation with our Boca Raton plastic surgeons to learn more about the benefits of eyelid surgery for men.