LIP FLIP WITH BOTOX AT THE MICHAEL HORN PLASTIC SURGERY & MED SPA
A Boca Raton lip flip at Michael Horn Plastic Surgery & Med Spa is a minimally invasive procedure that can subtly reshape the upper lip in a matter of a few quick, virtually painless injections.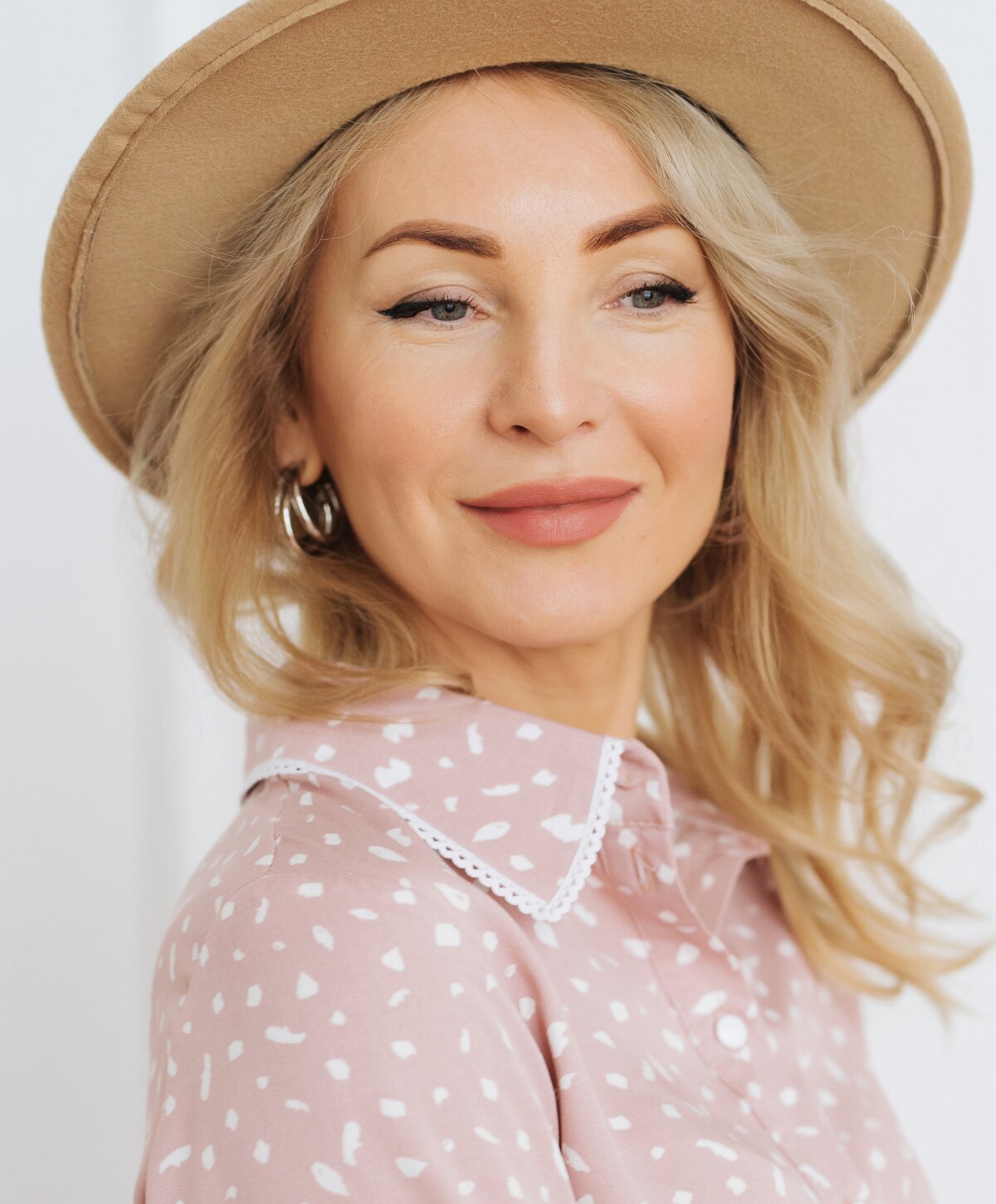 What is a Lip Flip?
---
A lip flip introduces Botox into the orbicularis oris muscle around the mouth, causing the muscle to relax so the upper lip "flips" outward slightly — a process also known as eversion. As the neuromodulator takes effect, the lip curls upward, exposing more surface area. This allows a thin upper lip to appear larger, without actually adding volume. It is a subtler alternative to lip fillers for those interested in experimenting with their look as well as patients that are resistant to the idea of a liquid implant. A lip flip can also mimic the results of a surgical lip augmentation, albeit less drastic, all without the downtime, surgical risks, costs, and permanency.
What Can a Lip Flip Do for Me?
---
With a Botox lip flip in Boca Raton, a thin upper lip is an easily solvable issue. Exposing more of the upper lip surface can create a more balanced smile and aesthetically appealing face as a whole. It is ideal for clients seeking a temporary, subtle, and natural-looking cosmetic enhancement.
Lip Flip vs. Lip Fillers
Choosing between a Botox lip flip and dermal fillers is a decision best made with the help of an experienced plastic surgeon. While these services are related, they are not the same. Dermal fillers involve injecting a gel substance composed of hyaluronic acid into the lips to temporarily add fullness, whereas a lip flip does not add volume but rather increases the upper lip's surface area for several months. In many cases, a patient may qualify for both services.
Am I a Candidate for a Botox Lip Flip?
---
To be a prime candidate for a lip flip Boca Raton patients simply need to desire a subtle increase in the size of the upper lip and improved definition. Contraindications include pregnancy, breastfeeding, allergies to the ingredients in Botox, or broken skin or lesions at the injection site. Smokers and patients with neuromuscular disorders or bleeding disorders might not be ideal candidates.
Consultation and Preparation
---
During your consultation, Dr. Horn or one of our experienced aesthetic providers will examine your lips and ask about your aesthetic goals. Together, we will decide if a lip flip, dermal filler, or a combined approach is right for you. In preparation for your Boca Raton lip flip, please avoid NSAID medications, blood thinners, and Vitamin E for several days.
Procedure
---
A lip flip is a minimally invasive procedure that only takes minutes to perform. Our injector will map out the ideal injection points based on your unique lip anatomy. Before administering the injections with a fine needle or cannula, they will numb the area with ice or numbing cream upon request. Rest assured, the process is hardly painful at all.
Results, Recovery, and Aftercare
There can be some minor redness, pinpoint bleeding, and swelling that typically resolves anywhere from a few minutes to an hour later. Bruising is rare but possible.
---
After a Botox lip flip, you can resume your day as usual, whether that is returning to work, running errands, or socializing. Simply avoid strenuous exercise and alcohol, and resist applying pressure to your lips for up to 24 hours. You may have difficulty drinking through a straw for two weeks or longer, although most clients do not find it too bothersome.
Early results may appear after two to three days as the upper lip begins to curl outward slightly. After seven to ten days, you should see your final outcome. A lip flip lasts three to four months on average, at which point you can repeat the procedure to prolong your results.
WHY CHOOSE MICHAEL HORN PLASTIC SURGERY & MED SPA
---
Preserving or enhancing your natural beauty is integral to feeling confident and attractive. At the Michael Horn Plastic Surgery & Med Spa, our industry-leading medical providers will work with you to curate a plan to unveil the best version of you yet. Founder Michael Horn, MD, is a RealSelf Top Doctor, a Vitals Top Doctor, and has won True Beauty's Top Doctor awards since 2005.
SCHEDULE YOUR BOCA RATON LIP FLIP CONSULTATION AT MICHAEL HORN PLASTIC SURGERY & MED SPA
---
Call (312) 202-9000 or book your consultation online.
Lip Flip FAQs
Botox is a relatively comfortable procedure. You may feel a few quick pinches, but that's it.
Lip flip risks are few and far between. Prolonged numbness at the injection site, bruising, and swelling are some of the most commonly reported side effects. Allergic reactions, dysphagia, and difficulty swallowing are rare but possible. Improper injection techniques can result in scarring, asymmetry, or vascular occlusion.
The results of a Botox lip flip can last anywhere from two to four months. Once the product wears off, your upper lip will return to its original position.
As two separate services, one is not better than the other. If you are interested in adding volume to the upper or lower lip, fillers are the way to go. If your goal is to increase the surface area of your upper lip, a lip flip may be right for you.
The cost of a lip flip in Boca Raton can vary based on the number of Botox units injected. Nationally, the average price of this service is approximately $200.