Lip Fillers Before & Afters
What are Lip Fillers?
Lip fillers are a type of cosmetic injectable that enhances the lips, whether to make thin lips fuller, improve proportionality between the upper and lower lips, or define the cupid's bow. A gel-like substance injected into the lips causes an immediate increase in size. The main ingredient contained in lip fillers, most often hyaluronic acid, is malleable and can be shaped into the optimal position. This allows injectors to customize the procedure to each patient's individual needs.
Types of Lip Fillers
---
Some of the most popular lip filler brands are Juvederm, Restylane, and the RHA collection. While these products are similar and often contain duplicate ingredients, they differ in softness and flexibility. For example, you might want a denser lip filler to lift drooping mouth corners and a softer, smoother filler to pad the lips with volume. The master injectors at Horn Plastic Surgery & Med Spa can recommend the optimal lip filler Boca Raton patients will need for their specific cosmetic issues.
Lip Filler Ingredients: Hyaluronic Acid is the Winner
Without question, the most common lip filler ingredient is hyaluronic acid (HA). HA is a substance naturally found in human skin, joints, and eyes. It is soft, smooth, and provides lubrication. Its jelly-like texture makes it ideal since it closely resembles the look and feel of natural lips. And since it is biocompatible, there is almost no allergy risk, unlike other dermal fillers, which may contain animal-derived ingredients. Another advantage of hyaluronic acid fillers is that it is the only filler that is reversible in the event a person has an adverse reaction or changes their mind.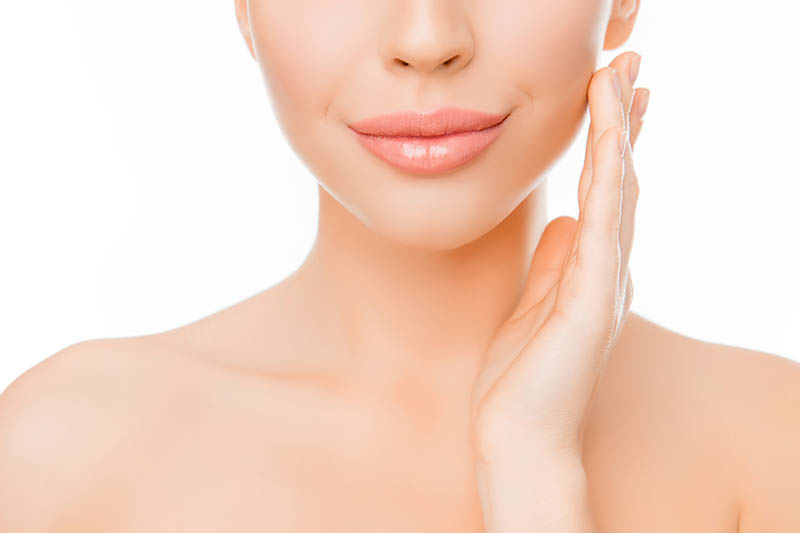 Lip Anatomy: What traits are considered beautiful?
While increasing lip size and fullness is an excellent starting point for many people, fillers can do more than add volume. There are several anatomical features to consider when developing your treatment plan. To make your existing smile more attractive, your injector may look at your upper-to-lower lip ratio, vermilion border, labial commissures, and cupid's bow.
Upper-to-lower Lip Ratio
In a survey of more than 1,000 people, a whopping 60 percent of respondents rated a 1:1 lip ratio as most attractive. Of course, reality often differs from idealized beauty standards. The average person has a thin upper lip compared to the size of their lower lip. Our Boca Raton lip fillers can add volume where it is missing to make the lips appear more balanced and harmonious. Source
Cupid's Bow
Most people are familiar with the cupid's bow, or the double curve that forms an M shape on the centermost point of the upper lip. A cupid's bow with a curvy shape is typically considered most attractive. Patients with a flat or poorly defined cupid's bow may come in for fillers to give the peaks, or glogau-Klein points, of the cupid's bow a more exaggerated shape.
Vermilion Border
The vermilion border refers to the lip line. The rim outlining the lips tends to become fuzzy and less defined with age, causing the lips to blend with the surrounding skin. A common name for this is 'bleeding lip lines.' Dermal fillers can help create a clear, sharper lip line by adding small amounts of product around the margin of the lips.
Oral Commissures
The oral commissures, or labial commissures, refer to the corners of the mouth where the upper and lower lip meet. In patients with drooping mouth corners, fillers can replenish volume to give the oral commissures a more lifted, pleasing appearance.
Am I a candidate for Lip Fillers?
When considering lip fillers Boca Raton patients must meet certain criteria. For example, you must not be pregnant, breastfeeding, or have sores around your mouth. Smokers and people with neurological issues or bleeding disorders may have a higher risk of complications. If you have a known allergy to hyaluronic acid or lidocaine, you may have an adverse reaction to the ingredients in dermal fillers. The minimum age for lip fillers is 21. Finally, you should have realistic expectations about what fillers can do for you. If your lips are extremely thin and you hope to achieve a much fuller pout, you may need to have your filler applied in stages to get the look you want. You will also need to understand that filler doesn't last forever. You will likely need to return to the office within six to 18 months to maintain your results long-term. Learn if you are a candidate for lip injections by booking your consultation at Horn Plastic Surgery & Med Spa today.
Benefits of Lip Fillers
---
Lip fillers can do more than give you pouty, youthful lips. Lip enhancement can rejuvenate your face, smile, and overall appearance, allowing you to radiate confidence. When administered properly, lip fillers can add subtle volume that will fool even the most discerning eyes. The hyaluronic-acid base found in dermal fillers today kisses the lips with natural moisture and diminishes the appearance of wrinkled lips and feathering. This can help your lips look several years younger, regardless of age. Additionally, lip fillers have a smoothing effect that allows makeup to glide on flawlessly. Fillers can also correct lip asymmetry, making uneven lips more proportional and shapely.
Here are some other reasons to consider Boca Raton lip fillers at Horn Med Spa:
Little-to-no downtime
Injections take minutes to perform
Addresses a wide range of cosmetic issues
Can be reversed with hyaluronidase if you change your mind
Enhances the size, shape, and symmetry of thin or aging lips
What can Lip Fillers do for me?
Lip fillers are a versatile way to improve the appearance of your smile. More than simply adding volume, they can tackle many other aesthetic concerns, such as:
Smoothing lip wrinkles
Lifting sagging mouth corners
Accentuating the cupid's bow
Improving symmetry and proportions
Increasing the size of naturally thin lips
Re-inflating lips that have thinned with age
Creating a more clearly defined vermilion border
Your Lip Filler Consultation
When you come to Horn Plastic Surgery & Med Spa for your lip filler consultation, you can speak openly about your concerns and goals with Dr. Horn or his personally trained team of aesthetic nurse injectors. After examining your lips and asking pertinent health-related questions, they will tell you if lip fillers are an option. They will review the type of dermal fillers available and make a clinical recommendation based on your anatomical traits, cosmetic preferences, and desired longevity of results.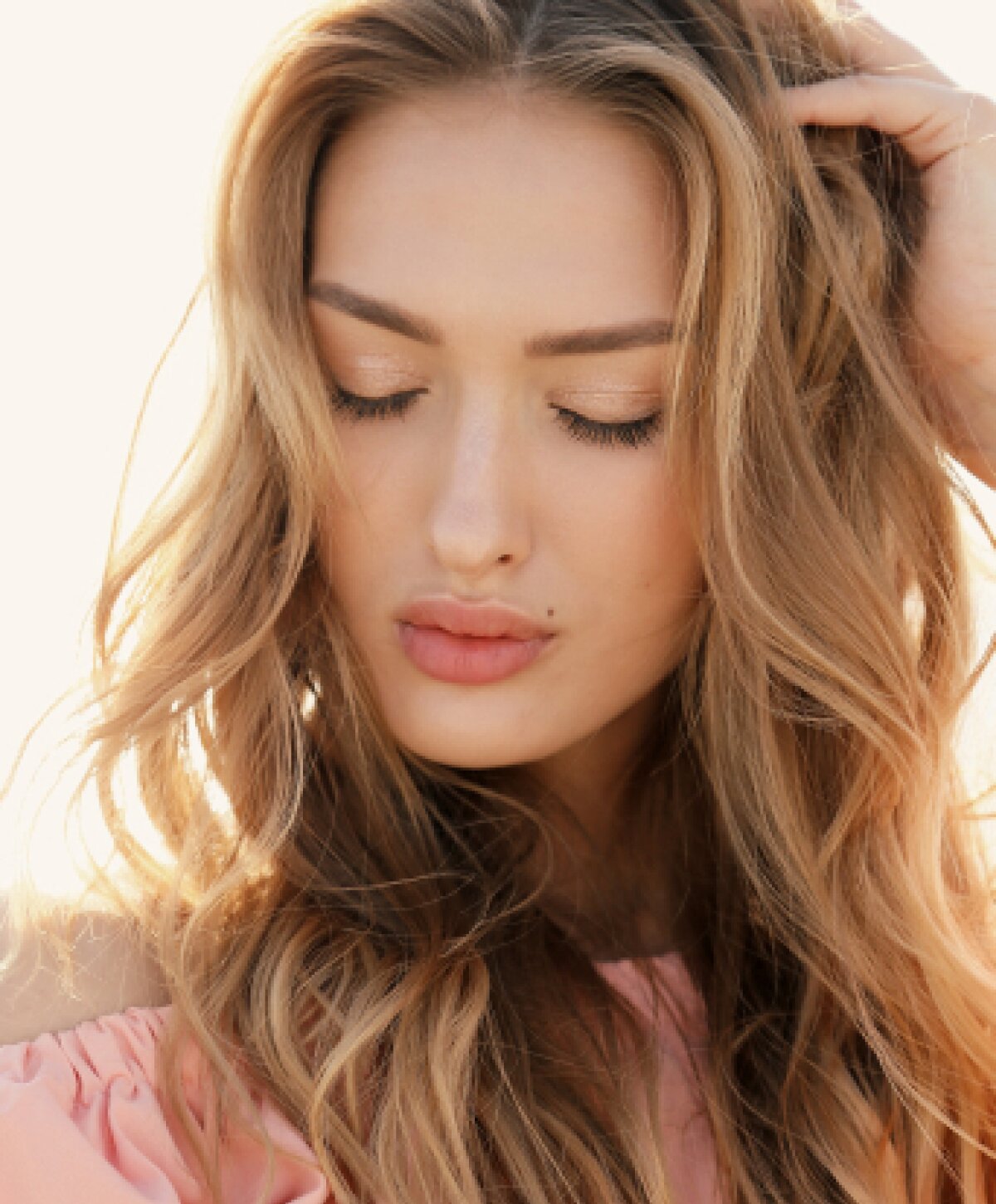 Preparing for Your Boca Raton Lip Filler Appointment
You may be able to receive your lip injections the same day as your consultation. Prior to your appointment, please avoid the following:
Aggressive skincare products such as exfoliants, retinol, glycolic acid, and depilatory creams
Smoking and alcohol use
Over-the-counter and prescribed NSAID medications
Shaving, waxing, tweezing, or bleaching your upper lip
Excess sun exposure that might cause a sunburn or sensitized skin
Supplements containing Vitamin E, ginseng, garlic, and ginkgo biloba
Plan to schedule your Boca Raton lip filler session at least two weeks in advance of special events. This will allow enough time for any swelling to come down. Also be sure to inform your injector if you have a history of cold sores. You may need to reschedule your lip fillers if you have lesions around your mouth, broken skin, or an active infection.
Lip Fillers Procedure
---
When the day comes, arrive with a face that is freshly cleaned and free of makeup. Please allot between one to two hours for your appointment, and plan to arrive 15 minutes early, so you have time to settle in. After checking in at the front desk, you will be taken to a private room to begin your procedure under the care of our highly skilled clinical team.
To ensure your lip injections are as comfortable as possible, they may apply a topical numbing agent. An ice pack is also available upon request. It can take several minutes for the numbing to take effect. Once sufficiently numbed, your provider will administer the filler through a fine needle or cannula. Some patients are a little more sensitive than others. You might feel nothing more than a quick pinch and some pressure as they inject the filler, while other patients find their eyes water a little. Don't worry; The injections only last a few minutes, and any discomfort typically passes quickly. To finalize your look, your injector may gently massage your lips, artistically molding the filler into the ideal shape. Afterward, they will apply a cold pack to help minimize inflammation. Within 15 minutes, you should be ready to go home.
Aftercare, Downtime, and Recovery
Immediately after receiving lip fillers, you can expect pinpoint bleeding, pronounced swelling, and perhaps some bruising. You may also feel firm nodules at the injection points. Your lips will continue to feel numb for up to four hours. As sensation returns, your lips may feel tender or sore. You might feel awkward talking or drinking through a straw initially. These side effects are temporary and nothing to worry about. You'll receive a complete list of aftercare instructions to follow when you go home. Here is a quick overview of what you'll need to do over the next 24 hours:
Limit physical exertion.
Be gentle when brushing your teeth.
Do not rub or lick your lips excessively.
Avoid alcohol, as this can exacerbate bruising.
Gently apply ice compresses for ten minutes at a time.
Drink plenty of water and avoid salty foods to curb swelling.
Skip the heavy make-out sessions until your lips have healed.
Take arnica Montana pills or eat pineapple to minimize bruises.
Try to avoid messy foods or drinking from straws for a day or two.
Hold off on wearing lip balm, gloss, liner, and lipstick until the next day.
The recovery after lip filler injections is fairly straightforward. However, everyone experiences a degree of swelling. Much of the swelling should taper off in the first 48 hours. You may notice asymmetry as some parts of your lips may be more swollen than others. Once the brunt of the swelling resolves, your lips will continue to soften, looking and feeling more natural over the next two weeks. Approximately 14 days after receiving your injections, come back to the office to check in and let your provider know how you are doing. Lip fillers must be introduced gradually to avoid the duck-lips deformity; your injector may add more filler after two to four weeks to complete your look.
Are there any Lip Filler risks I should know about?
---
Bruising is always a possibility whenever injecting around the lips. This generally occurs due to individual differences in vascular anatomy rather than an improper injection technique. Any bruising on or near the lips should fade within a week or two. Pinpoint bleeding is common immediately after the injections and is not considered a complication unless excessive. Beyond these common side effects, lip fillers can occasionally result in:
Infection
Granuloma
Asymmetry
Necrotic tissue
Skin discoloration
Vascular occlusion
Cold sores
Migration of the filler material
Allergic reactions, which can be minor or severe
Even the most prestigious facial surgeons cannot guarantee a risk-free procedure. That said, serious risks from lip fillers are exceedingly rare. By choosing a skilled nurse practitioner or board-certified plastic surgeon, such as the staff at Horn Plastic Surgery, you can minimize your exposure to these risks.
Results and Maintenance Expectations
Your lips will look fuller instantly, but your final result will be obscured by swelling. Over the next two to four weeks, your lips will settle into their final position. Don't be alarmed if you notice asymmetry, excessive firmness, or tiny bumps. It takes time for the filler to integrate fully.
Lip fillers can last up to six to 18 months. Some can last up to two years or more. The duration of results depends on the type of filler and how quickly your body metabolizes the filler ingredients. Everyone is different. Most patients come in for a touchup within six months to a year as the lip fillers dissolve naturally over time. Follow your aftercare instructions carefully; doing so will help your lip filler last as long as possible.
Why choose Horn Plastic Surgery & Med Spa?
---
Founder Dr. Michael A. Horn has been voted a RealSelf Top Doctor, Vitals Top 10 Doctor, and New Beauty Top Doctor six years in a row. After more than two decades as a board-certified plastic surgeon offering lip fillers in Boca and Chicago, he has perfected his injection techniques. With a full arsenal of name-brand lip fillers in stock, he and his staff at Horn Plastic Surgery offer customized solutions to every lip aging need. Whether you have had naturally thin lips since childhood or have noticed your lips thinning with age, they can help you get a plump pout that accentuates the rest of your face. At Horn Plastic Surgery, their goal is to emphasize your natural beauty, not to simply make your lips bigger. Your unique facial features and personal cosmetic goals are the focus of every treatment plan.
Featured Patient Reviews
---
"Dr. Horn is truly an artist and is a perfectionist at what he does. Loving my results in the short time since my procedure and have already recommended him. His staff are professional, knowledgeable, and made the process so smooth. Thank you, Dr. Horn!"
- Google Review, 5 stars
"Jess and Erin are great! They made me feel very comfortable and secure/safe. They were so informative and genuinely caring. They answered all my questions and were easy to get in touch when new questions popped up. I am very satisfied with my experience and am grateful to have had such a great doctor and his amazing team of people seeing me through this journey."
- Google Review, 5 stars
"Walking in, you just felt this overwhelming welcomeness. Everyone was super polite, respectful, and helpful at all times. I worked directly with Suzanne, and she was absolutely incredible to work with! She answered all my questions, was extremely patient when working with me, beyond professional & super educated. When speaking to her, you'd see this 'glow' on her face because of how passionate she is doing what she does."
- Google Review, 5 stars
Schedule Your Boca Raton Lip Fillers Consultation at Horn Plastic Surgery Today
Board-certified Boca Raton plastic surgeon Dr. Michael Horn and his team of experienced nurse injectors can share more about your options and help you decide whether to move forward with lip injections. Book your private consultation at Horn Plastic Surgery by completing this form or calling (312) 202-9000. A gorgeous, plumper pout awaits you!