How does laser hair removal work?
Special medical lasers emit light pulses into your skin that target hair roots and follicles. Hairs must be in the "growth stage" for laser hair removal to be effective. With multiple treatments spread out over weeks, the laser treatment can capture every targeted hair in the growth phase.
What body locations can be treated and groomed by laser hair removal?
The short answer is, pretty much every part of your body except your eyelids. The most popular areas for laser hair removal are:
Chest
Back
Stomach
Neck
Groin
Butt
Between your eyebrows
But many men also seek hair removal from their ears, noses, foreheads, and scalps.
Selecting the right doctor
In Boca Raton laser hair removal is considered a safe and effective treatment, but only in the hands of a skilled, trained, experienced laser technician. Come in for a consultation at Michael Horn Plastic Surgery & Med Spa in Boca Raton. We'll fully explain what the procedure entails, listen carefully as you express your goals, and then come up with a customized "game plan" for you, including an estimate of how many sessions you'll need and what type of laser is best suited to your needs.
The number of treatments you will require depends on the size of the selected and targeted area. For example, removing back hair is much more time-consuming than removing facial hair just due to the size of the area. During your consultation, tell your doctor if you have a history of heavy scarring or are prone to cold sores or herpes, as these can affect your treatment.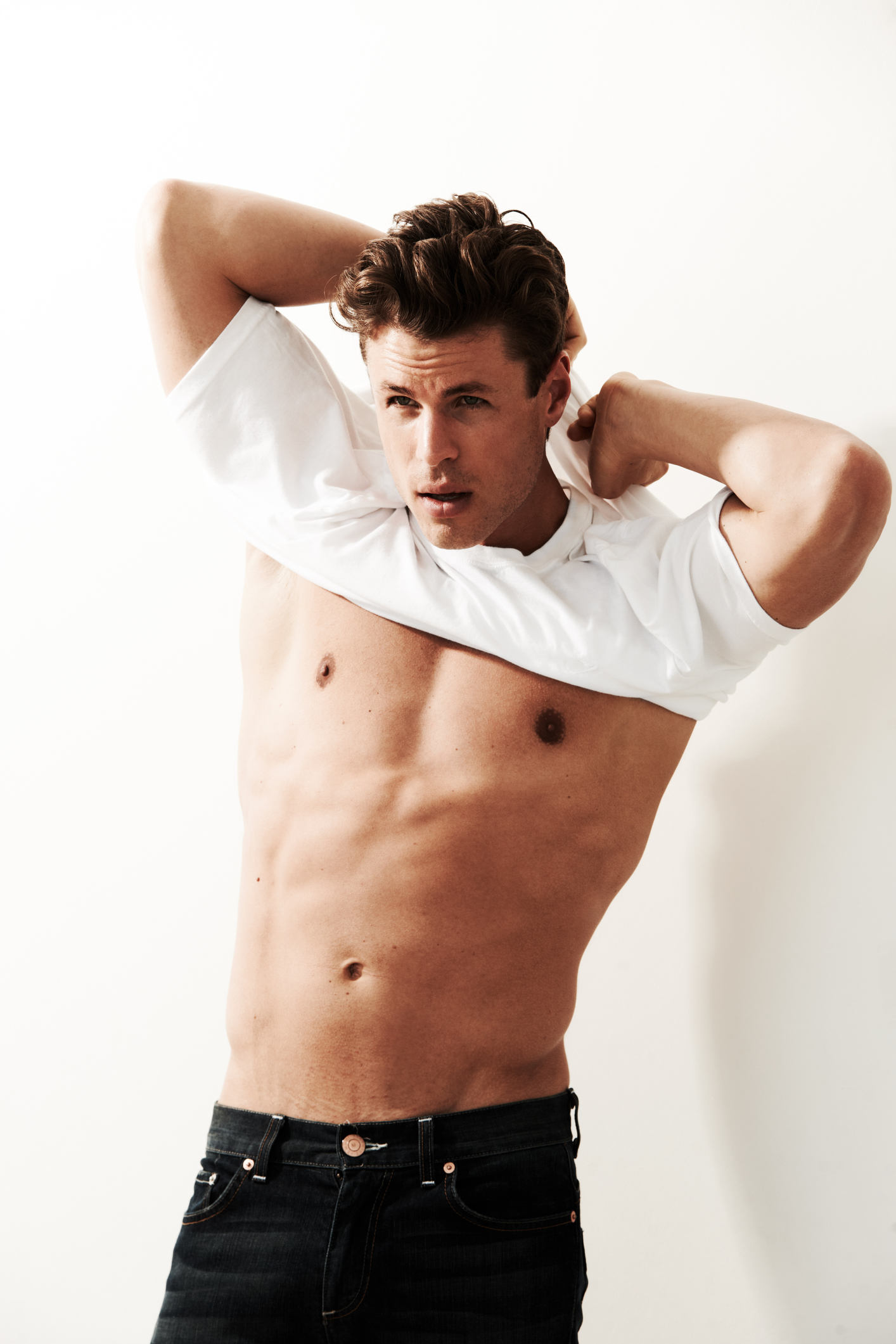 Laser Hair Removal Costs
Your costs will depend on the size and number of areas treated. Have an open conversation with your doctor about costs before your procedure. Because laser hair removal is a cosmetic treatment, your insurance will not pay for it.
Are you a candidate for laser hair removal?
You are if you don't like to shave or wax! The ideal candidate is someone who has fair skin and dark hair follicles. People with red, extremely blond, or white hair won't see results from laser hair removal. Many male athletes undergo laser hair removal, either for cosmetic or competitive reasons, since hairless skin can shave off precious hundredths of seconds for cyclists, swimmers, and others. In addition, laser hair removal can reduce nicks and cuts and lower the risk of infection in pools and locker rooms.
Risks
---
Risks and side effects are minimal. Some people experience blistering as well as skin lightening or darkening. Be open with your doctor about any pre-existing conditions you may have.
Preparing for laser hair removal
---
Shave before your procedure so that as the laser travels through your hair shafts, it is more effective in rendering your follicles dormant. It's important to stay out of the sun for about three weeks before your session. There are a couple of reasons for this. Because the laser works best on light skin and dark hair, you don't want to tan your skin or bleach your hair. This also means you should not use self-tanners before your appointment.
Your laser hair removal procedure
---
The treatment can take anywhere from a few minutes for a small area, like the ears, to an hour or more for larger areas like your legs or back. Your operator will aim a handheld laser device at your treatment area, vaporizing the hair.
You may feel a sensation similar to what you'd get from a pinprick or a rubber band snap. But the laser hurts less than waxing (about 40 percent less). And you won't get any of the skin damage that waxing can cause.
Your recovery
---
In the first few hours after your treatment, you may have some redness and swelling. To see the most effective results, stay out of the sun. Try not to sweat in the treated areas, and avoid workouts for two days.
Results and maintenance
---
You will see immediate results. But you will need a series of treatments to achieve permanent hair removal. Treatments happen four to six weeks apart so that you can target each hair growth cycle.
Schedule your laser hair removal for men consultation today
---
You want to look and feel your best. Schedule a laser hair removal consultation with our team at Michael Horn Plastic Surgery & Med Spa in Boca Raton, where skill meets passion. Our laser techs will have you looking and feeling smooth after your personalized laser hair removal treatments!